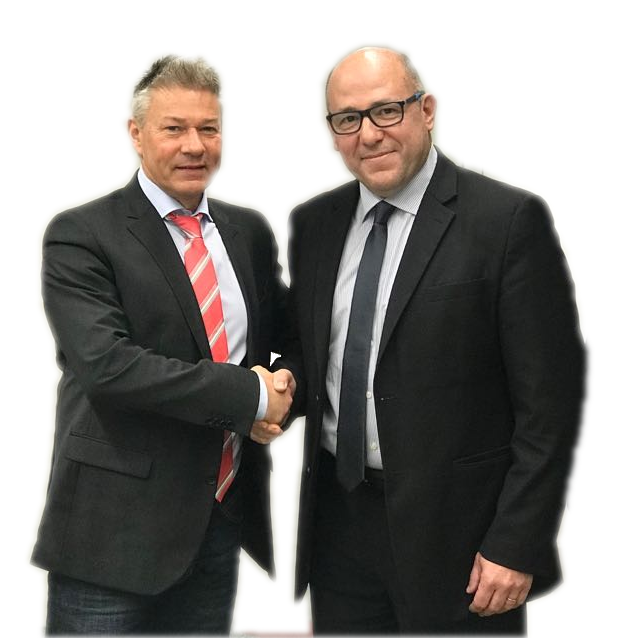 Successful change of leadership at the European expert association for safe logistics
3 February 2018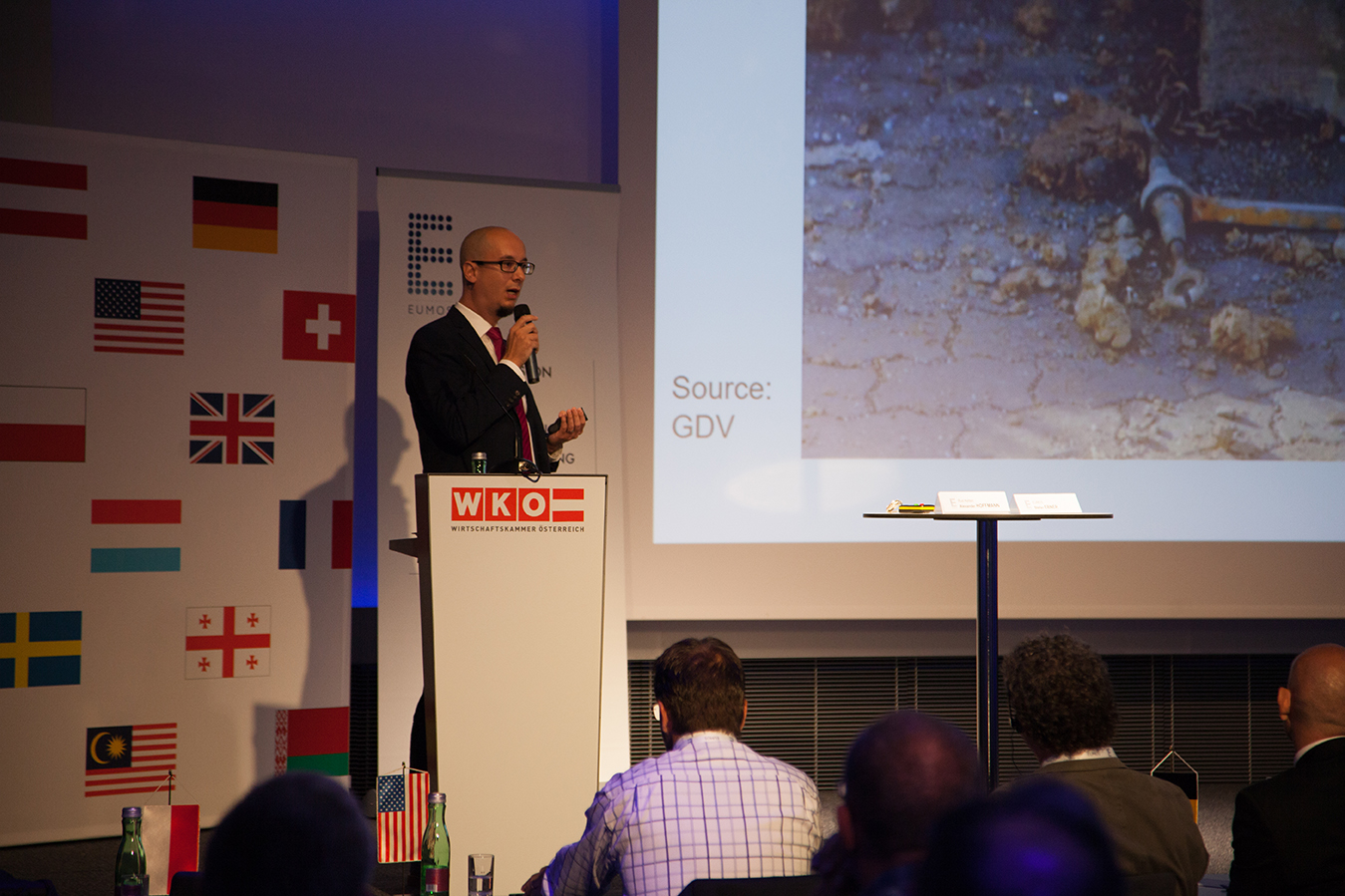 Alexander Hoffmann – Cargo securing with chains DE
12 June 2018
Hier finden Sie die deutsche Version dieses Artikels
Chain securing: Introducing the company RUD
The topic "Cargo securing with chains", was presented by Alexander Hoffmann, Product Manager at RUD Ketten in Baden-Württemberg, at this year's 5th Eumos Symposium. RUD is a family business with around 1,200 employees which operates worldwide. Its products support military technology, barrier technology, as well as sling and lashing systems.
Securing up to 500t
The quality of the chains is only achievable by way of a balanced heat treatment which prevents potential brittle fractures. When using chains, it is to be noted that they should not be pulled tight over sharp edges. If this is observed, the usage of chains is also financially viable, as they are robust and durable if applied correctly. Especially for heavy loads, chain securing is recommended. In combination with anti-slip mats, up to 500t can be secured effectively in this manner.
When to use chains and when to use straps
The most important question is however from which point it makes more sense to secure with chains rather than with straps. The answer to this is dependent on the product that needs securing. Particularly with steel or concrete objects, securing with chains works well, as the products will not be damaged. Straps are better for lighter cargo, if only due to their elasticity.
Certificates for chains: Recognising quality
Mr Hoffmann goes on to explain a few details such as the H-stamp, a certificate that amongst other things indicates the manufacturer and product name and can be found on high-quality chains. Moreover, there is a separate standard for lashing chains – EN 12195-3. In addition, the company has developed an app which is supposed to facilitate the inspection of the quality of cargo securing.
Chain tensioning force: New systems in development
But how can chains be secured across edges? By the effective connection of several short chains which are placed in such a manner that no connecting link is subjected to a point load. Apart from many further practical tips, the audience also raised the question of whether there are any developments regarding new systems which would directly allow for the chain tensioning force to be displayed. After all, this is the most common cause of accidents from the perspective of the experts. Mr Hoffmann confirms that these systems already exist in the field of military technology, however they would exceed budgets for general use. The company is, according to him, currently striving towards new, electronic developments.
The full lecture is as always
As slideshow to read:
Alexander Hoffmann – Load securing with chains
As a podcast for the car:
As a video for the road or at home:
[embedyt] https://www.youtube.com/watch?v=BJm9U76Ienw[/embedyt]