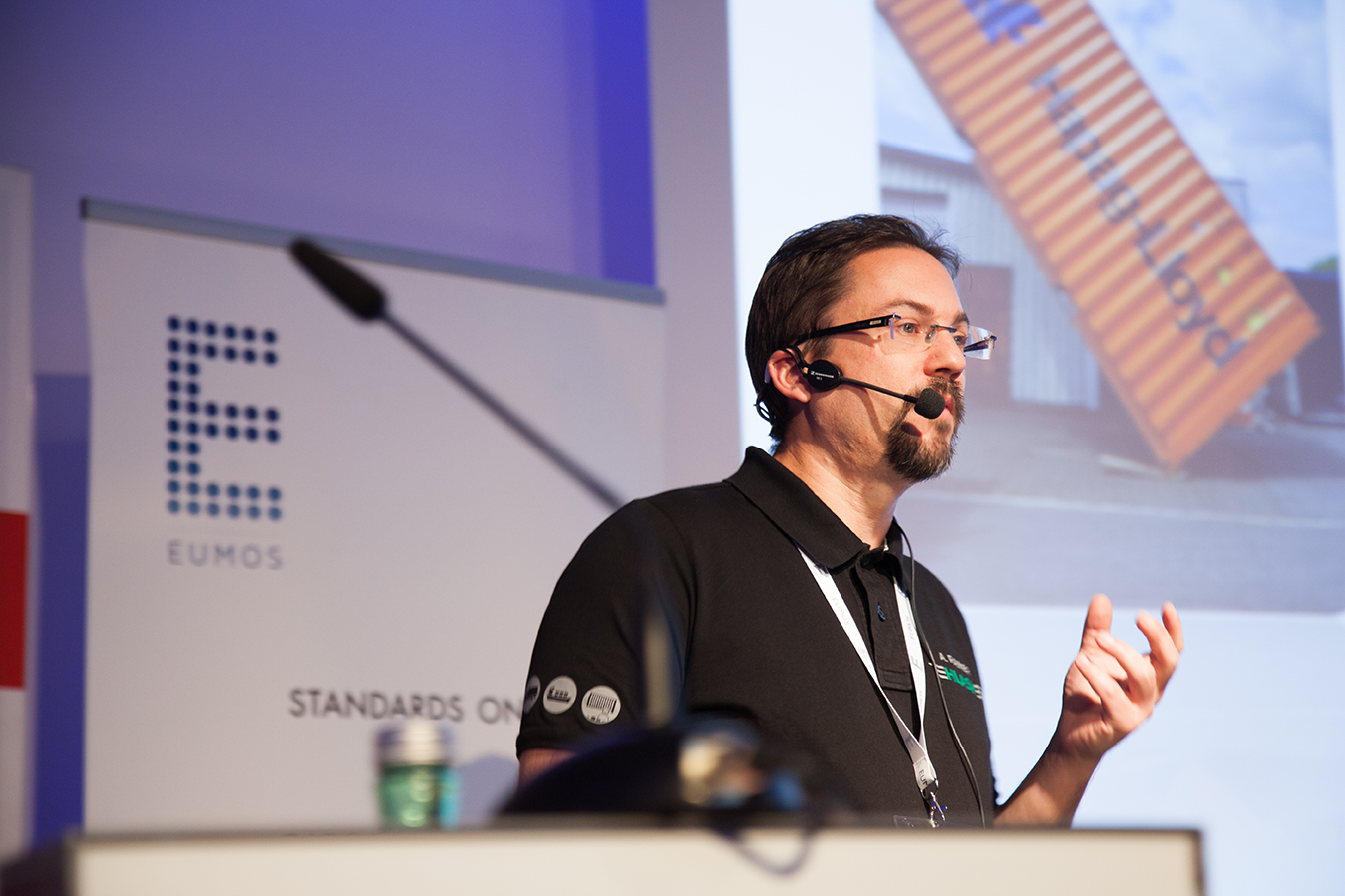 Andreas Reiner – Cargo securing in containers DE
14 August 2018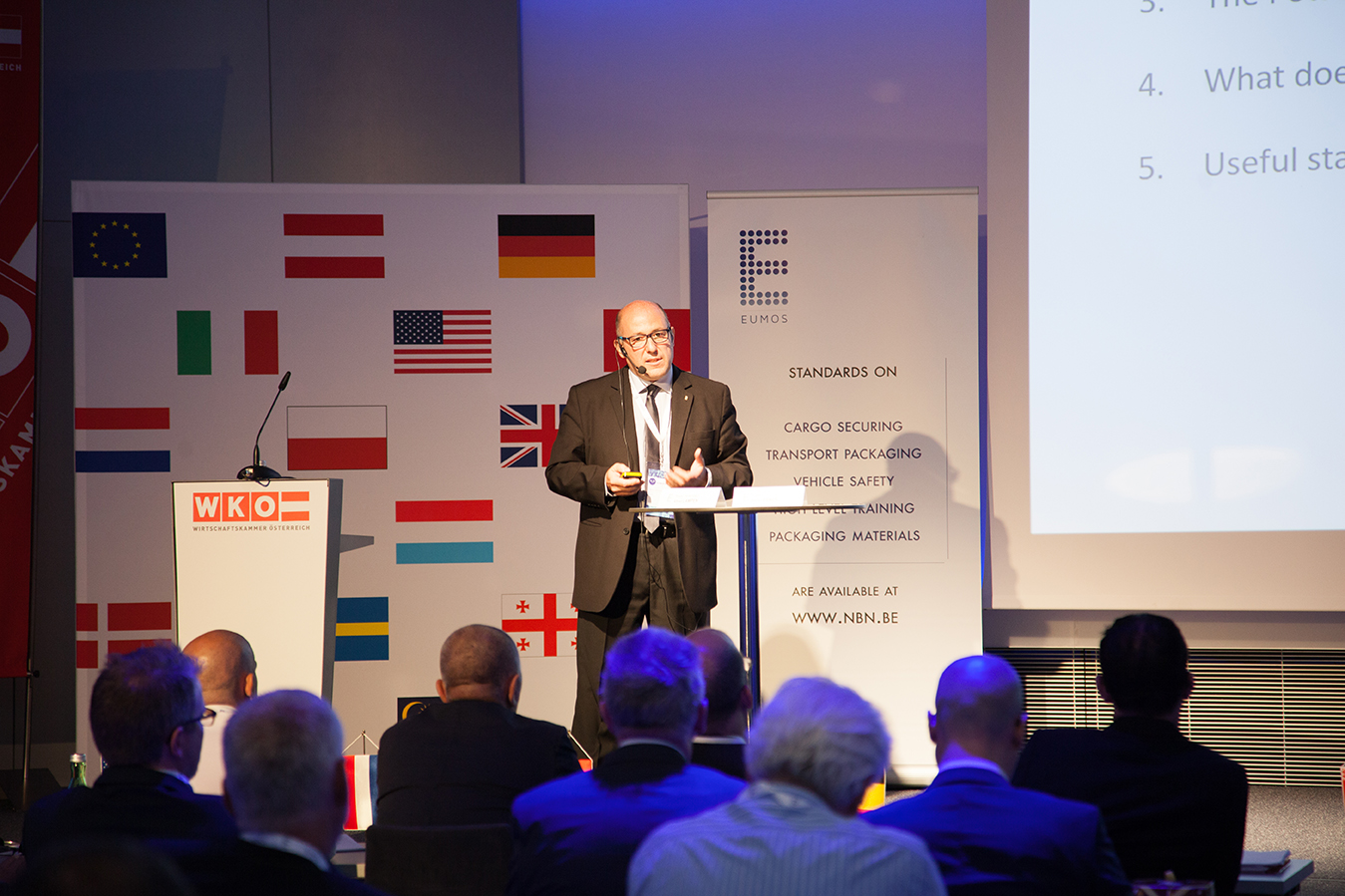 Ángel David Hernández – The 101 of load stability and cargo securing DE
13 September 2018
Hier finden Sie die deutsche Version dieses Artikels
Introducing the company VALUEING from Spain
A further contribution, this time from Spain, supplemented day two of the 5th Eumos Symposium 2017, which was held at the Austrian Federal Economic Chamber in Vienna. Ángel David Hernández, Cargo Securing Officer at VALUEING in Spain, delivered a presentation to the expert audience entitled "EN 12642 XL and Eumos 40509:2012, the '101' of load stability and cargo securing".
The key to success: a 360° view
Ángel David Hernández was himself an entrepreneur for a long time, but now he sells ideas. His passion is marketing, and he specialises in the plastics industry. His business advises other companies on how to employ the best possible secondary and tertiary packaging for their respective products. "We aim to take a 360° view. That's the key to success!", Mr Hernández explains.
Design has to be in tune at all packaging stages
With the help of various photos, he documents how often secondary and tertiary packaging is still attached to the product when left standing in shops. A problem which he keeps encountering due to lacking knowledge about the adequate presentation of products. For this reason, he says, all packaging stages should be in tune with each other in terms of design.
What is 'stable'?
Of course, design is more of a marketing subject – after all, the most important thing is for the product to get to the client or distributor safely and intact. What counts as stable has already been proven by the Eumos guidelines in metric specifications. Mr Hernández argues in favour of securing smaller loading gaps with the help of honeycomb-design cardboard elements.
Secret datalogger tests
Originally, the Eumos programme was created on the basis of an idea for saving lives. Its goal was to minimise the number of road traffic casualties each day, which are often caused by insufficient cargo securing. But in order to continue with this fundamental endeavour in a sustainable way, the economy and the sciences must make progress. With this in mind, Mr Hernández came up with the idea for new datalogger tests. These small devices, which for example record vibrations during the journey, were installed in the freight space without the knowledge of the driver. Quite possibly, this is an approach that will help to determine what kinds of forces act upon the cargo during its journey.
The full lecture is as always
As slideshow to read:
Ángel David Hernández – EN 12642 XL and EUMOS 40509: 2012 are the "basics" for load stability and load securing
As a podcast for the car:
As a video for the road or at home:
[embedyt] https://www.youtube.com/watch?v=JWbtvuSwrWw[/embedyt]