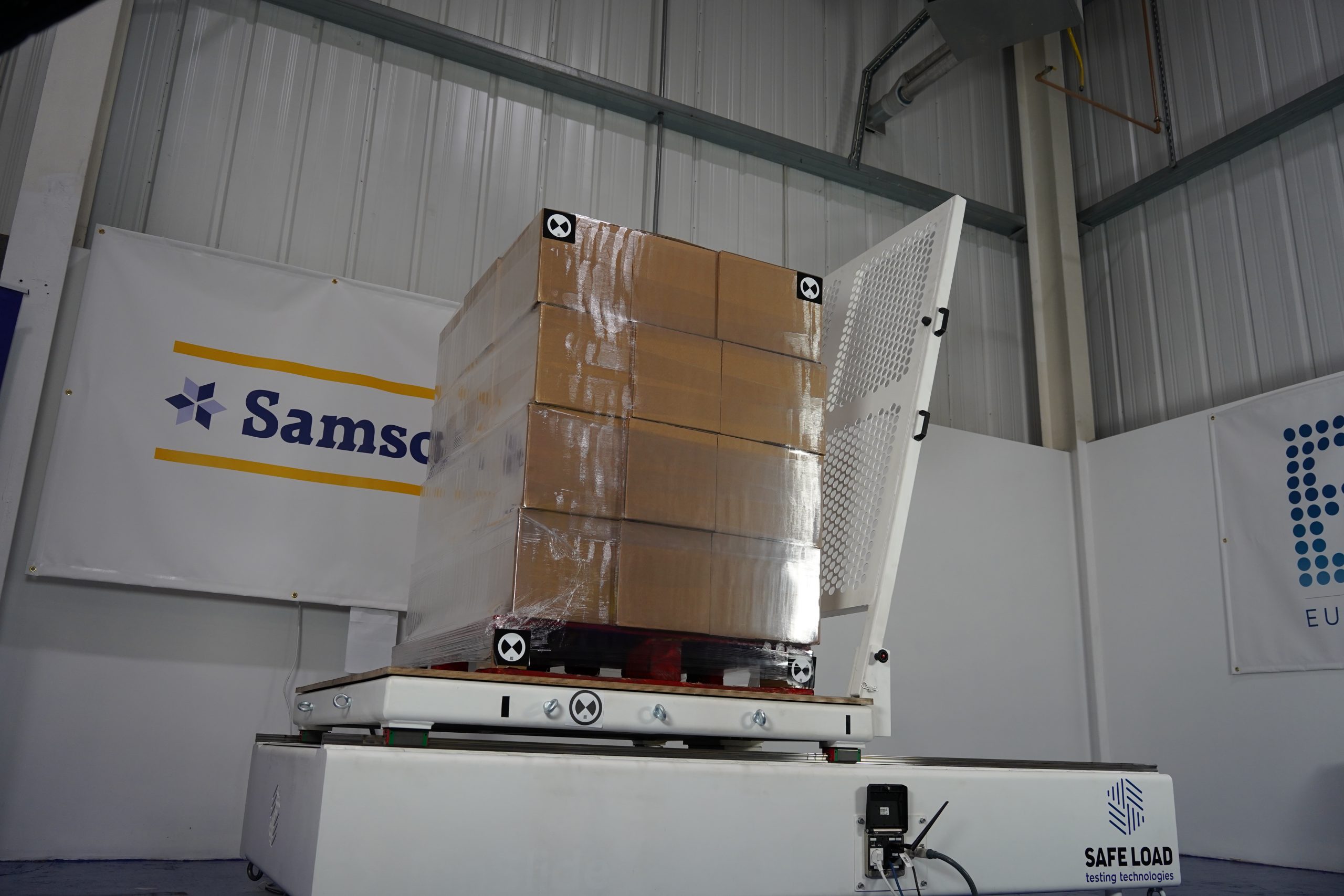 The UK's only EUMOS approved pallet stability testing centre.
20 April 2021

Call for Experts: Technical Committee EUMOS 40250 Ventilation on Vans
30 June 2021
The European Safe Logistics Association Eumos is launching a Technical Committee for the elaboration of a new standard for a dynamic load stability test method using a multiaxial packaging structure aiming for maximum precision. This method allows for the reproduction of extreme multiaxial accelerations, under different defined conditions and with a high level of repeatability. It will be based on existing standardised test methods including:
Static tilt test according EN 12195-1:2011
Driving test according to EN 12642:2017
Dynamic test method for load unit rigidity according to EUMOS 40509:2020
Define a Method which can integrate all major forces that affect a Load Unit like 3 axis acceleration, pitch, roll and vibration simultaneasly is a key competence of such a kind of simulation. For this purpose, Eumos calls for experts in load stability testing to become members of the Technical Committee EUMOS 40609 Multi-Axis. If you have the required expertise, please register via the button below by the deadline of 14 June. An online kickoff meeting will take place on 22 June 2021.
Conditions for attendance:
Eumos members: free of charge
Non-members attendance fee: 490€ for the entire work of the Technical Committee
Representatives of public institutions or research institutes: free of charge
on this