Call for Experts: Technical Committee EUMOS 40250 Ventilation on Vans
30 June 2021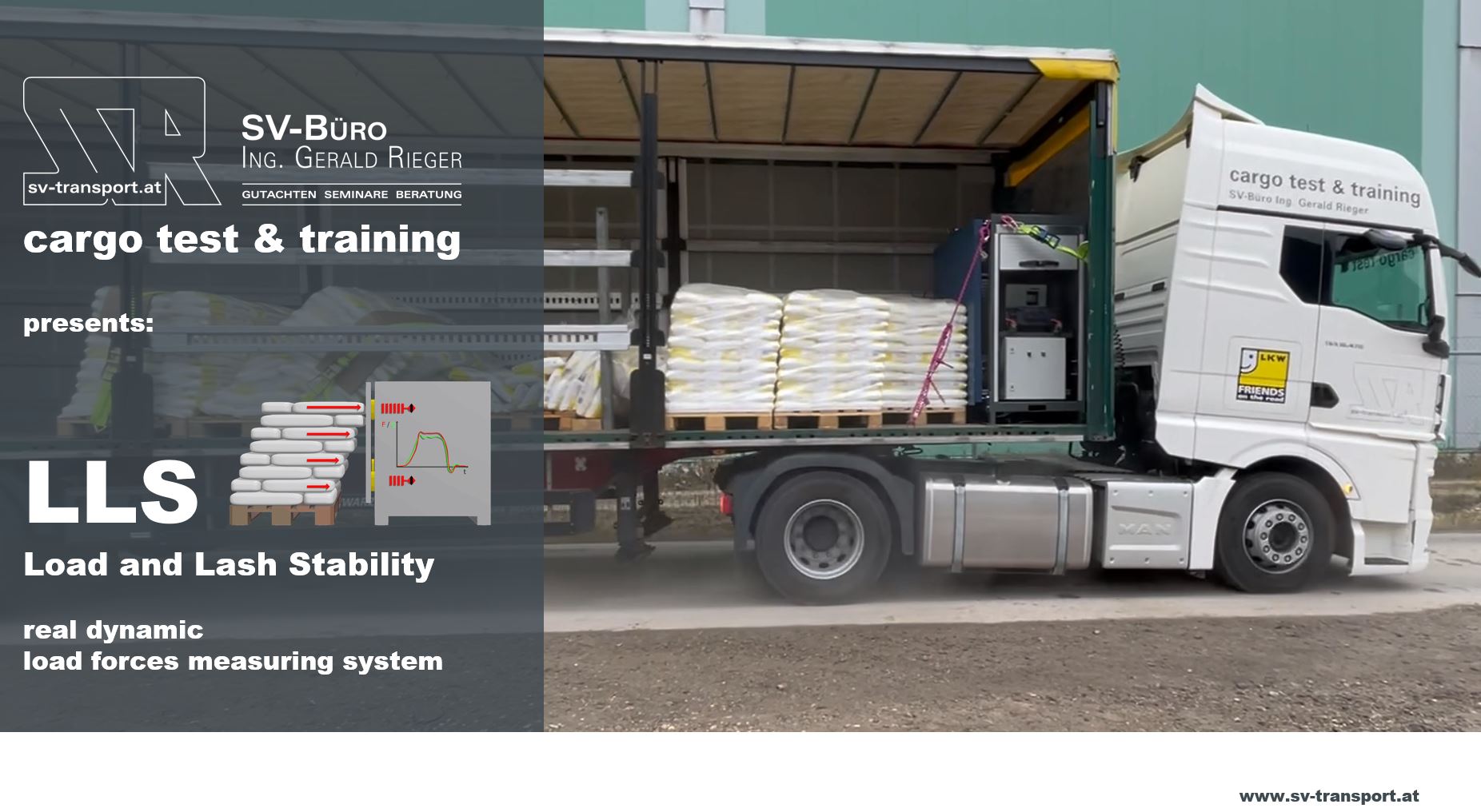 New dynamic load displacement force measuring system by SVR Experts and engineering office RIEGER
21 March 2022
Eumos, the European Safe Logistics Association, today reaches another milestone in cargo securing by introducing a new tool for loads travelling through Europe providing its identification, traceability, safety and all information related to the load and the logistical process. By defining the minimum requirements to be included into the "European Cargo Safety Card" – a single document with the precise instructions on the load and its securing onto the vehicle or the container – Eumos creates an easily recognisable checklist for everyone contributing to the logistics chain. These minimum requirements are described in the recently finalised standard EUMOS 40674.
Angel Hernandez, President of Eumos, says: "I had a dream and this dream has come true with the new EUMOS standard for European Cargo Safety Cards. After setting the benchmark for testing of load stability in EUMOS 40509 and creating a procedure for training to become a cargo securing expert in EUMOS 40607 we will now be able to safely rely on all information regarding load stability and cargo securing within one single document which will be accessible online to ensure authenticity."
EUMOS 40674 contains a description of all data and graphics which needs to be included into a cargo safety card in order to ensure that the safe loading can be identified by public and police authorities, but also by private actors in the logistics chain. It includes a model standard which will shortly be available for download in several languages from the Eumos website. European Cargo Safety Cards will be uploaded to an online register with a verification system to avoid falsification and will be readable via a QR code. Eva Hernandez Ramos, transport lawyer and co-chair of the Technical Committee working on the standard, proudly recognises that "Eumos has managed to draw up a verification system with several security levels to the Cargo Safety Cards with the highest security system relying on the blockchain technology providing integrity, absence of intermediaries, tracking possibilities and a timestamp. This will take the logistics sector to a next level of digitalisation."
For Carlos Hernandez Barrueco who has chaired the elaboration of the standard the result is a breakthrough in technology and workability. "This standard sets the ground for precise and secure information on cargo transported through Europe perfecting the requirements from already existing cargo safety cards with the final aim of making European roads safe. The quality of this standard has been achieved builiding on the invaluable contribution by our experts representing different sectors across Europe."
EUMOS 40674 is available for purchase online at the Belgian Bureau of Standardisation NBN – the organization in charge of the sales of all EUMOS standards – at NBM Shop
You can find further information about EUMOS on our website https://eumos.eu/. For further questions, please contact info@eumos.eu.