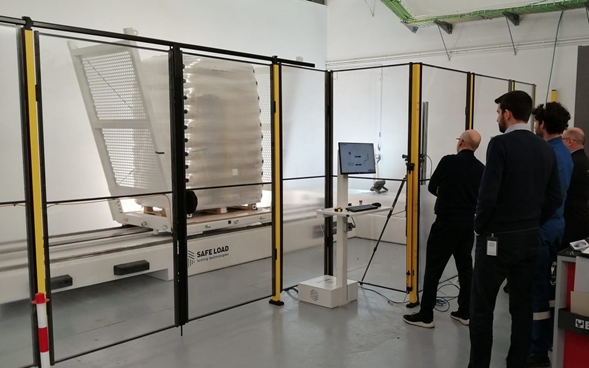 Safe Load TT contributes to the Dow Load Stability Innovation Center with a Horizontal Stability Tester
11 November 2020

Let's do our bit to make 2021 safer…
20 January 2021
Hazel 4D Intelligent Load Stability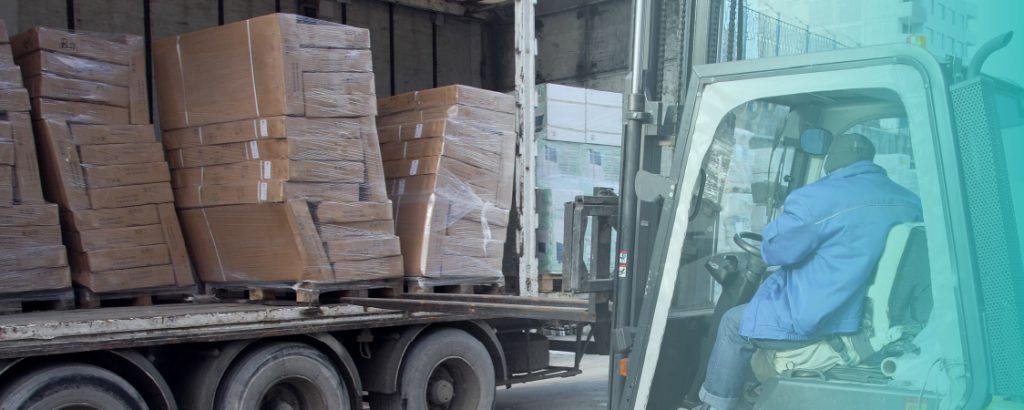 After all the challenges of 2020, retailers need a positive end to the year. Online retailers are hoping for a peak too, with over 50% of consumers suggesting they'll do their Christmas shopping online.
But we know that this can also be peak season for damages and returns, costing British manufacturers, logistics operators and e-commerce retailers millions each year. We're here to help make sure your products and pallets stay safe in both transit and storage by optimising your pallet-wrapping operation. Why not let our EUMOS accredited services give you some much-needed peace of mind as you watch those Christmas orders fly out of the door, confident that they'll arrive in perfect condition?
"This year, the huge costs of damaged, rejected loads are the last thing any business needs"
says Simon Roe, our packaging consultant.
"So we're making it easy for customers to avoid damages by optimising their packaging and pallet-wrapping to make products better protected, to keep pallets safe in transit and storage, and to cut those rejected loads right down."
Manufacturers can face huge penalties from retailers if pallets arrive damaged or unsafe for loading and storage, this usually results in pallets having to be returned to the manufacturer, rewrapped and then shipped out again.
"One major manufacturer supplying the big supermarkets told us that they had faced fines of £650 per load if pallets were rejected because they were damaged or unsafe" continues Simon. "When you add in freight costs both ways, that could mean additional costs of over £1,000 because a pallet has shifted in transit and is leaning, or has come away from the pallet when it arrives"
So what can you do to avoid the cost and the headache of damaged goods and rejected pallets this Christmas and beyond?
• Use a high quality film like Extremus, whose great stretch and tear resistance significantly increases pallet stability and product protection
• Optimise machine settings to make sure that the film isn't under or over-stretched, and to avoid dangerous loose tail ends
Our consultations take a holistic view of pallet wrapping operations with the aim of eliminating returns, optimising load stability and product protection, whilst increasing efficiency and reducing cost and waste. In fact, the manufacturer facing £1,000 in penalties for rejected loads is one of our great successes – since switching to our Intelligent Load Stability system, they have not had a single return. And that kind of success is echoed across our customers – our consultants nearly always find a way to save costs and increase performance.
"One of our customers, a bedding manufacturer, was seeing a high return rate on their 195,000 shipments each year, but it was down to poor quality film and poor machine calibration …the film was being loaded wrongly, it was poor quality and often ripped, then operators were using more film to double wrap and they were still seeing loads rejected."
"Then after a Hazel4D consultation we installed a system that resulted in a £66,000 saving on wrap each year. We replaced three damaged machines and swapped out their old wrap for Extremus nano-tech film which can achieve up to 300% stretch. So even on pallet-loads of bouncy pillows we achieved great load rigidity and stability! We trained their operators and engineers to make best use of the system and to keep it optimised, and then we saved them both the cost and hassle of returns, and the cost of using twice the wrap needed. That will have led to a drop in their PRNs, too. When you get it right, it can keep paying back."
Online consultations available now at Hazel 4D | Inteligent Load Stability
This year has been hard enough. Our free consultations could help you enjoy the festive season with confidence. If you want to make 2021 the year you drastically cut damages, returns, cost and waste just call us on 0113 242 6999.