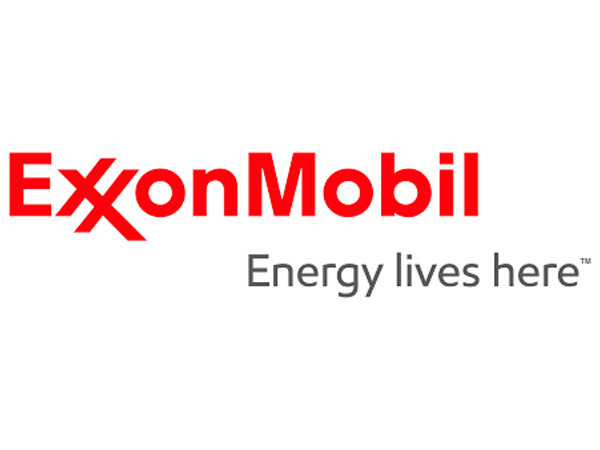 Video: THE HIGHER ROAD – High performance films for consistent load stability
9 July 2020
EUMOS sets the benchmark for qualifying experts in cargo securing
2 November 2020
Intelligent Load Stability
In buying and procurement, you're under constant pressure to make the right choices – the most efficient, effective, robust or low-risk… so what if we were to say that when it comes to pallet-wrapping we could answer all of those needs? We challenged ourselves, with some help from our customers, to see if we could offer a truly 'risk-free' Hazel 4D solution. And we think we've got an offer that means Hazel 4D customers are making the right choice for their spend, efficiency, safety and reputation. That's great news for their employers, their colleagues, customers and their own peace of mind.
We've built our business on trust, reliability and smart, efficient, safe solutions. We really care about minimising risk to ourselves and our customers – that's why we're the only supplier in the UK to deliver machinery, consumables, technical support and optimisation expertise in one easy-to-access load stability solution.
So we asked some of our procurement customers about the risk factors they'd consider in choosing their wrap solution and suppliers, and we challenged ourselves to answer each of those risks. Here's how we did:
We keep a huge supply of our film in-house because continuity matters to us too. So if there was any interruption to supply we have plenty in stock so we'd not feel an impact for several weeks.
Like most of our customers, we've been tested by the lockdown. Not only have we sustained our supply, but we've kept up our service too, conducting virtual machine installations by delivering the machines ready to 'plug and play', and even installing machines in under 24 hours. Nothing has stopped us!
We offer a detailed consultation with experienced technical experts who are familiar with all aspects of load stability. They use state-of-the-art FEF200 mobile testing equipment to ensure your processes and materials are optimised for stability according to the standard EUMOS 40513.
The machines and wrap we recommend and install are optimised to work together for a stable pallet. Extremus Nano film, which stretches up to 300%, produces a wrap so stable that our customers enjoy safer pallet transit, little or no damage to products, quicker unloading, easier handling and safer storage.
For many, we've eliminated their returns altogether.
By continuing to partner, and training your staff on-site, we can ensure machines remain optimised so that stability is never at-risk.
We keep our supply chains simple and work in partnership with people we trust and with whom we have developed valuable negotiating power.
We're confident enough that our prices will remain consistent that we negotiate fixed prices for contracts with our customers, so they know exactly what the cost will be for that period.
Once we're up and running, we can keep your costs consistent by keeping machines optimised – minimising film use, maximising stretch and stability and reducing or even eliminating costs in machine downtime, damages and returns.
Customisable, lockable programmes help ensure consistent running and predictable costs.
Our online tools ensure smooth management of orders and easy tracking of your pallet wrapping costs and associated carbon savings, so our customers can really keep an eye on spend.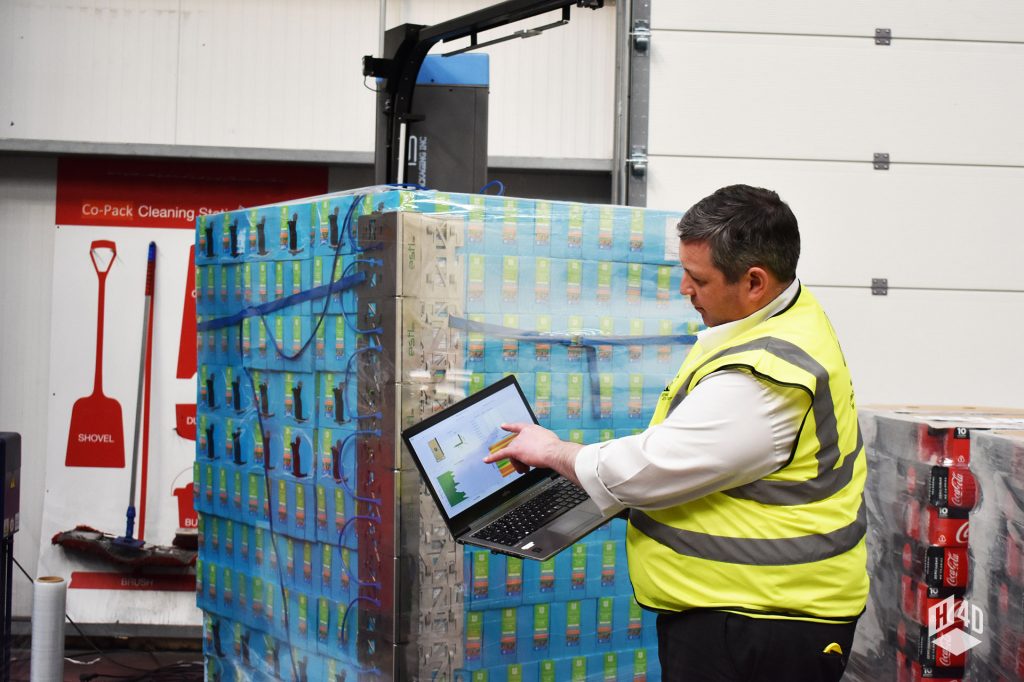 Our consultations always start with machines. Often, 'bad' machines are fixable – they've just not been optimised, or they are not compatible with the film being used. Our experienced consultants use our state-of-the-art testing tech to analyse the current wrapping arrangements and costs, and provide detailed reports showing potential savings and improvements.
We often see customers who have given up on improving load stability after several disappointing tries with Nano film, but we've been able to turn things around and deliver spectacular results, because we know pallet wrapping machines inside out.
We can improve existing machines where there are fixable problems or provide Atlanta machines where customers need new installations. At Hazel 4D we work exclusively with Atlanta in the UK and both know and trust their machines.
We supply both consumables and machines and all service work is delivered by us – no other supplier in the UK can make that claim. It means that machinery, film, technical support and optimisation expertise are all straight from Hazel 4D, and we take responsibility for ensuring everything works together. This drastically reduces the risk of any one element causing your whole process to stall.
Our consultation ensures you get exactly the solution you need, bespoke to your priorities, along with tailor-made ongoing support.
We can get you up and running quickly, with machines installed in as little as 24 hours, and staff trained and ready to go shortly afterwards.
Our online portal makes ordering easy and quick, with next day delivery available.
All the analysis and reporting provided makes it easy for buyers to report the savings achieved.
And we stick with you, so our single point of help continues – we'll maintain, supply consumables, review and help you keep things running smoothly – all with contact to one person.
---
A quick word from our experts on risk…
Bryan Stutterheim is one of our leading technical consultants and Kevin Oliver is our technical sales manager. Both have been with us for over 20 years and we asked them for their thoughts on the big risks customers face and how we can help overcome them.
Bryan says – "The so-called Plastic Tax is due to come into force in April 2022 but we're speaking to lots of people wanting to get ready now, not just so they meet obligations but because they want to actively reduce their waste. We can help with that, delivering consultancy to tell them how to minimise waste, switch to a more efficient film and use our online tools to help track carbon savings. It's a good idea to start thinking and planning now to avoid missing the chance to make a real change for the better."
Kevin says – "My best tip is inspired by the number of customers who say 'I don't know why we didn't do this years ago!'. We can make such a difference when we get the chance to test, improve and optimise the wrapping process, on cost, stability, performance, waste… everything. So my tip would be to just get in touch – we'll tell you how you can not only improve cost per pallet wrapped, but reduce risks and enhance performance across your pallet-wrapping operations. It's just a risk-free call to Hazel 4D!"
BOOK YOUR FREE, NO-OBLIGATION CONSULTATION TODAY When we work with you to understand your needs, recommend a tailored solution and optimise machines and material, you get total load stability and a real weight off your mind. Plus, we'll make sure it stays that way with regular visits to ensure your system is always on top form.
Visit: https://www.hazel4d.com/en/content/intelligent-load-stability
Call us on: 0113 242 6999
Or email: wecare@hazel4d.com