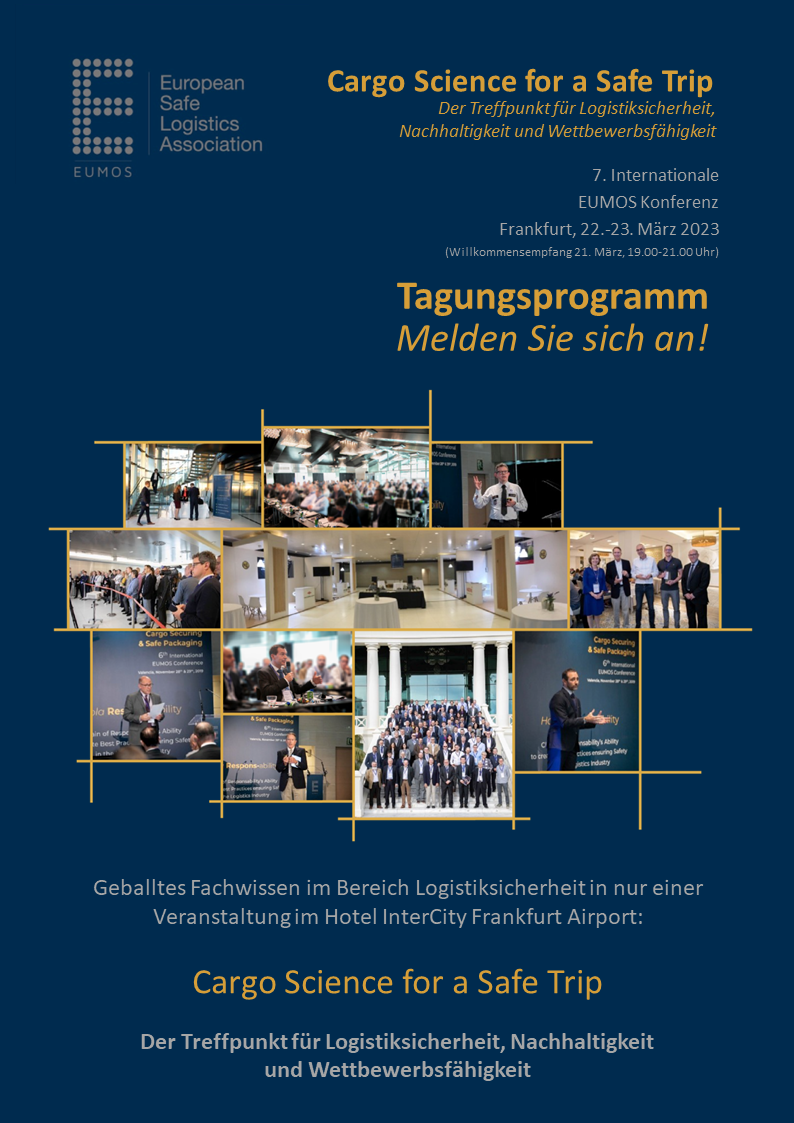 7. Internationale Eumos-Konferenz: 22.-23. März 2023 Programm
6 February 2023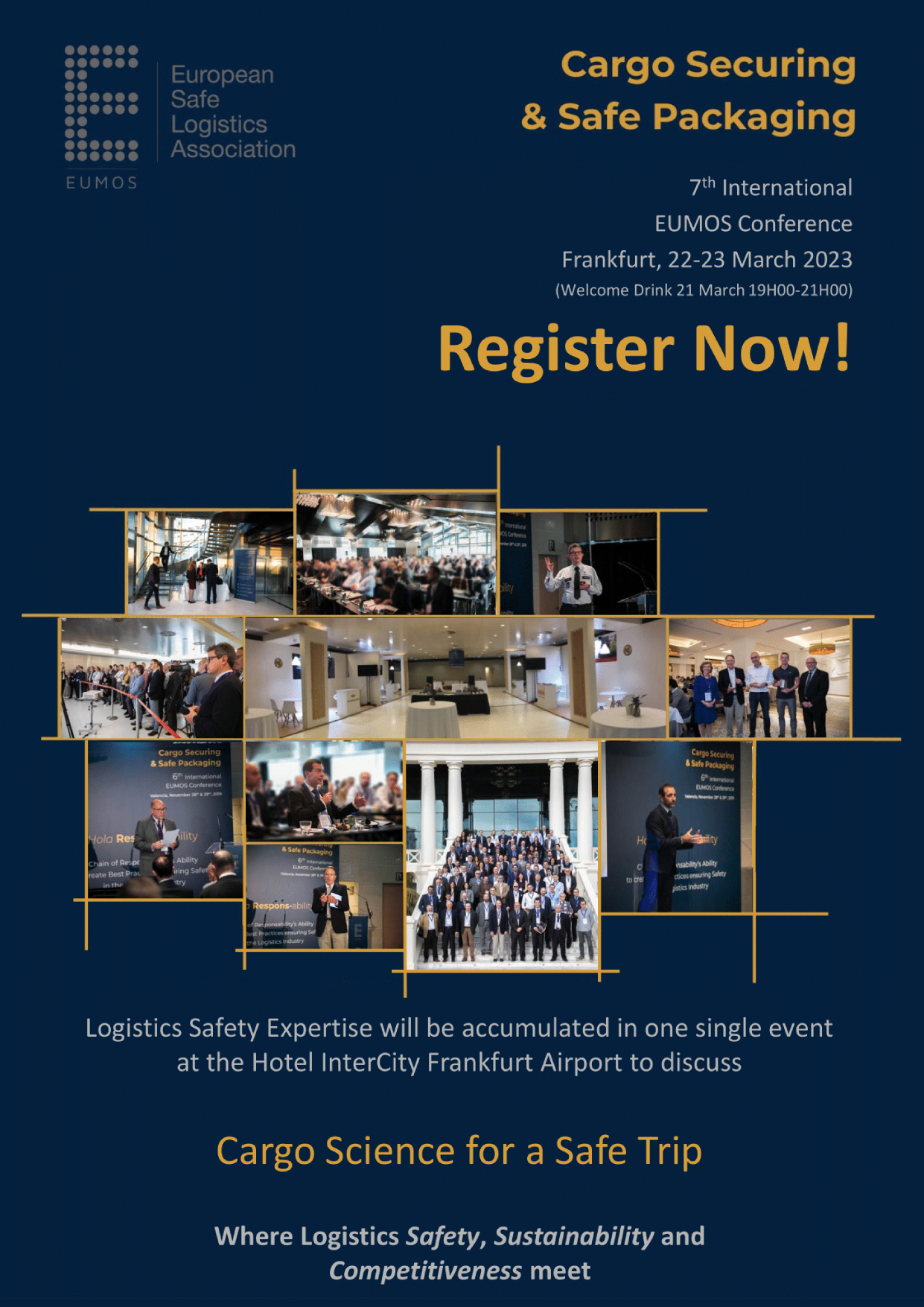 7th International Eumos Conference: 22-23 March 2023 Cargo Securing & Safe Packaging
6 February 2023
We would be pleased to welcome you to participate at the Eumos International Conference as a Sponsor. We have established 4 Sponsorship Categories giving different levels of visibility at the event. Please secure your sponsorship by writing to us under symposium@eumos.eu or by calling us under +34687365347. See the sponsorship packages below: 

The 7th International EUMOS Conference brings together the most reputed experts in Cargo Securing and Load Stability to present and debate about the following 8 ultimate topics:
Cargo Securing on the legislative Agenda –What is the Framework?
Compliance and Responsibility – Who is in charge?
Industry is delivering in Logistics Safety – Are the Roads now safe?
Load Stability, Packaging & Sustainability – What are the innovative Breakthroughs?
Accidents can be insured, Negligence not – A Warning for Carriers!
Validation & Certification – How can we trust Safety of Logistics?
Knowledge & Cargo Safety Cards – The Path to 0 Accidents!
Safety is not negotiable – Can Science ensure Sustainability?
For participation at the 7th International Eumos Conference set to take place in Frankfurt on 22 – 23 March 2023, you can register via the Conference registration form.