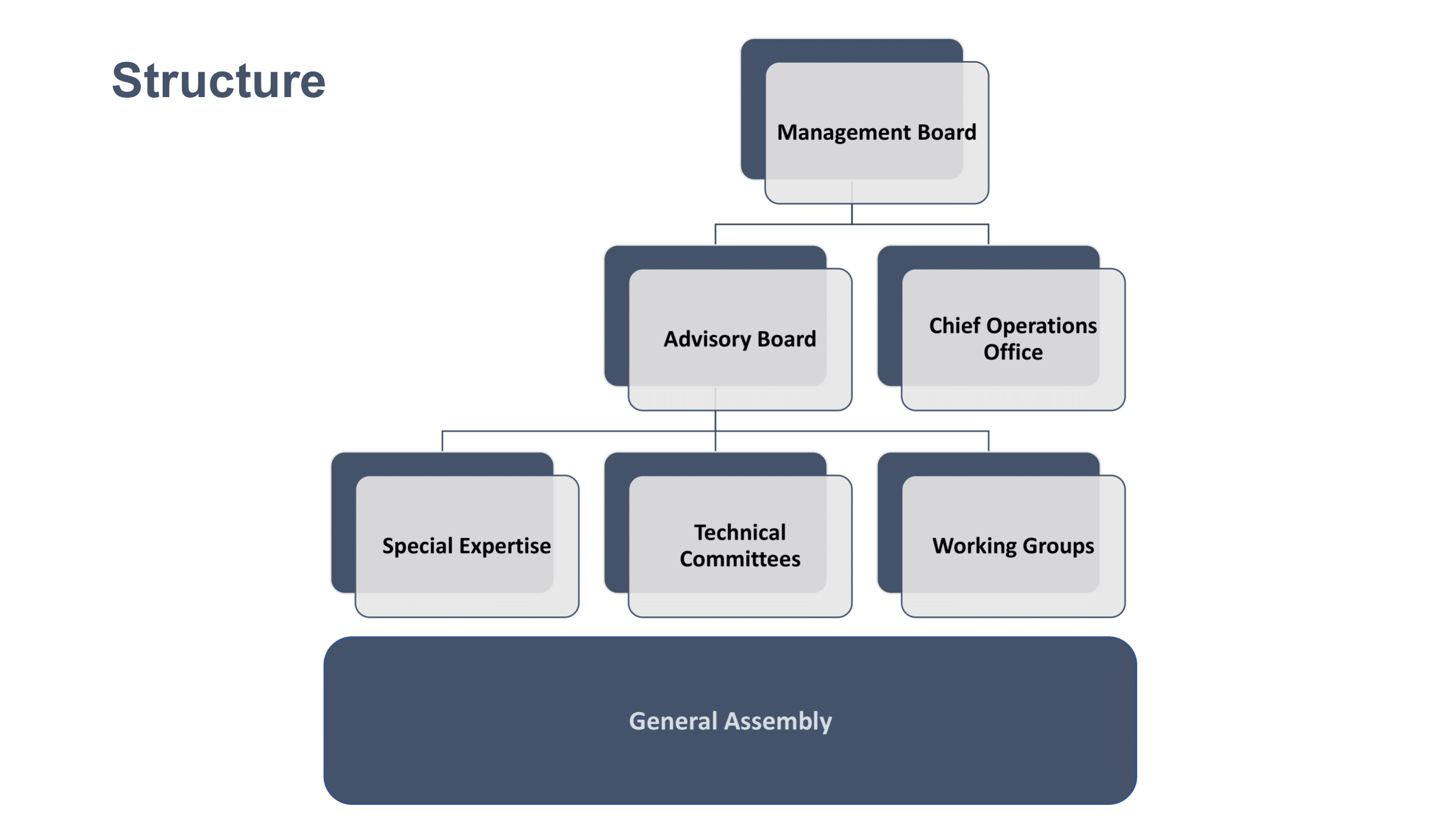 EUMOS is managed by a Management Board consisting of President, Vice-President and Secretary General. The Management Board is supported by the Chief Operations Officer running all day-to-day business. The Management Board is in charge of leading the mission of EUMOS further and of ensuring the coordination of the association according to the mission. The Management Board is appointed on a 5 year basis.
For working out the strategies pursuing the EUMOS mission and for leading the work on implementing the strategies, EUMOS appoints an Advisory Board which has to be approved by the General Assembly.
Finally, the General Assembly unites all EUMOS members to approve all general basic decisions including the decisions about the statutes, the structure, the standards etc.
In addition, committees or working groups can be put in place to discuss individual issues which EUMOS has established for the discussion of new standards.