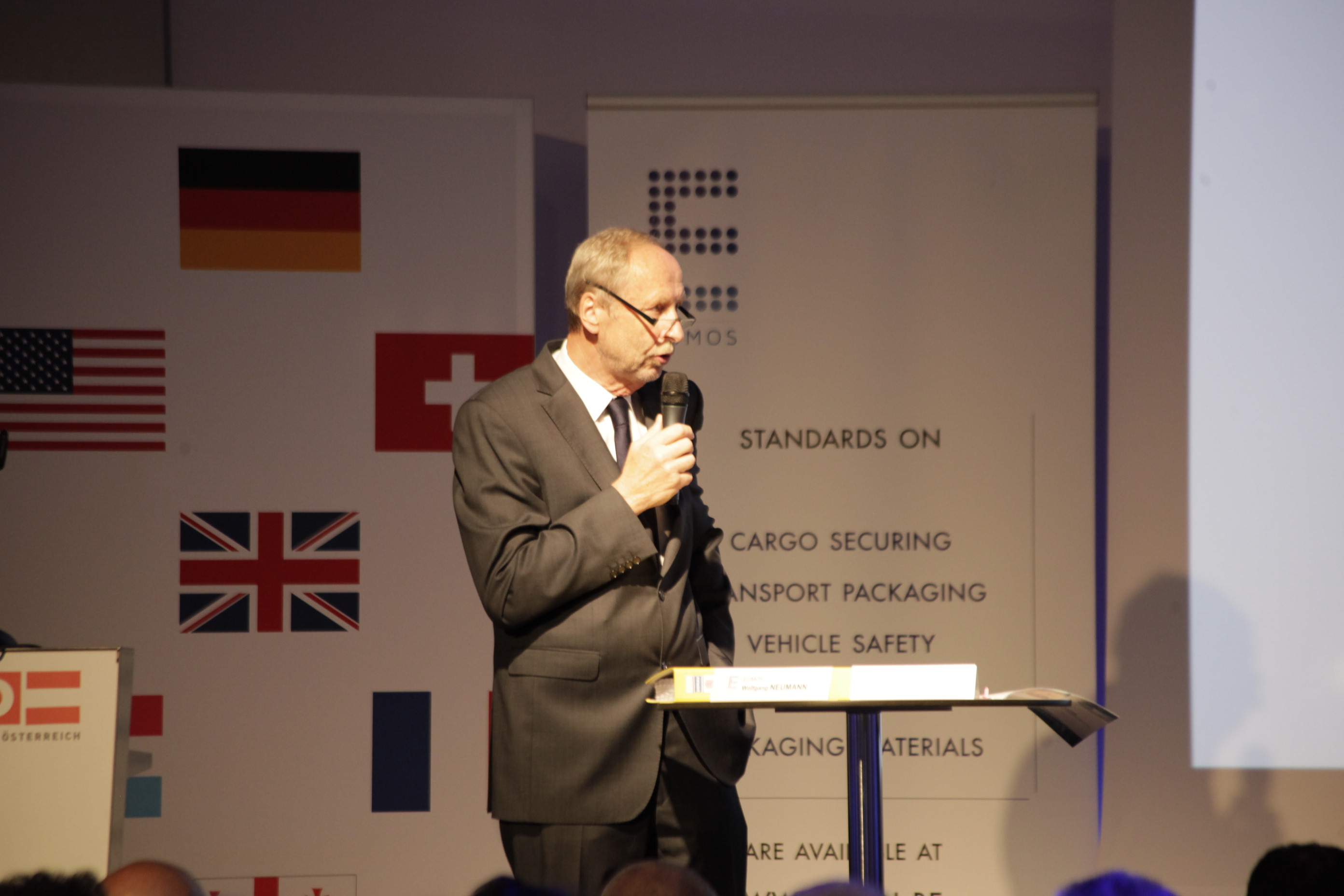 Dr. Bernhard Haid – Cargo securing: Legal information about the new standards, directives and laws DE
14 November 2018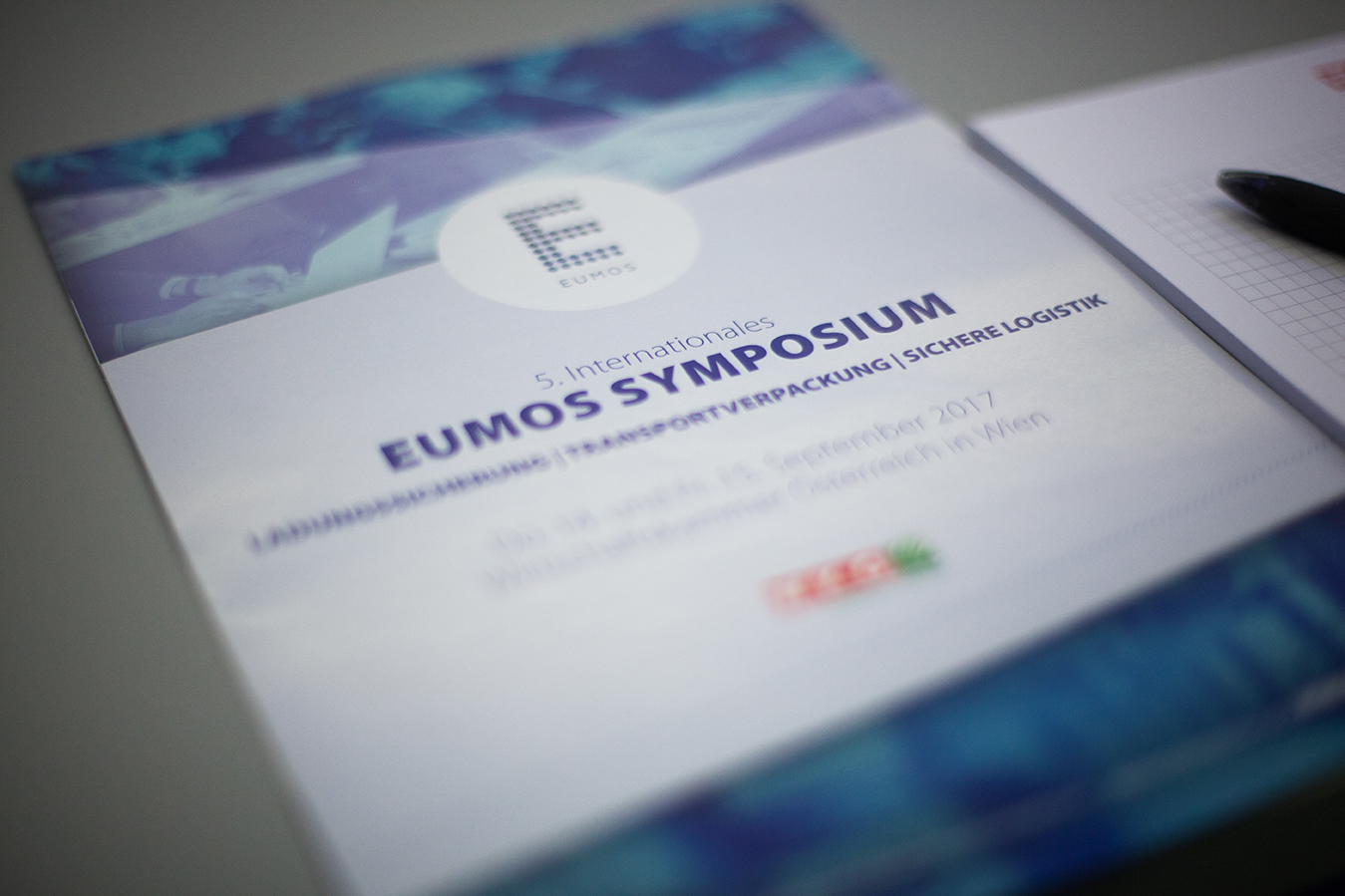 Dr. Christian Mayer – Prevention of transport damages DE
14 December 2018
Hier finden Sie die deutsche Version dieses Artikels
Liability risks: Introducing the company ASSECURE
The 5th International Eumos Symposium at the Austrian Federal Economic Chamber in Vienna invited experts to debate about grievances and innovations in the area of cargo securing during the two-day conference. One of these experts was Dr Christian Mayer, CEO of ASSECURE Marine&Transport Surveyors in Vienna. He spoke about the topic of "Prevention of transport damages / Decreasing liability risks from the perspective of insurance companies.".
"We're not looking at the bigger picture"
"I would like to share my day-to-day experiences with you", says Dr Mayer, who has been working in Risk Management since 1990. In his view, it is important to see a situation from different perspectives in order to learn how to evaluate it correctly. "We're not looking at the bigger picture" he says, summarising what many are thinking. The loading agent will speculate, the driver will try to assess the situation according to their knowledge – every stage of the transport process has a partially responsible person actively thinking – but they all arrive at different conclusions, since each of them is thinking and acting from their own position and point of view.
Daily experience confirms the lacking view of the bigger picture
Impressive images, which show what consequences this lacking view of the bigger picture can have, underpin the presentation. An example that shows an entire shipment of tomatoes spilled out onto the ground demonstrates how one action can cause a considerable amount of damage. The indecisive, unconnected thinking and acting of the persons involved in transport can decide everything within seconds.
The perspective of the insurance company
"We are here to help if everything has been properly packaged, everything has gone well and an accident happens anyway", Dr Mayer explains. Only in this way can an insurer calculate their products and prices. The company slogan "Assecure: in case the guardian angel takes a break!" promises that and nothing else. Insurance companies do not exist to pay for careless behaviour, but rather to support companies that experience accidents despite sticking to the guidelines.
The full lecture is as always
As slideshow to read:
Dr. Christian Mayer – Avoidance of transport damage. Liability risks decrease from the point of view of insurance companies
As a podcast for the car:
As a video for the road or at home:
[embedyt] https://www.youtube.com/watch?v=yVNhcw0VIeU[/embedyt]