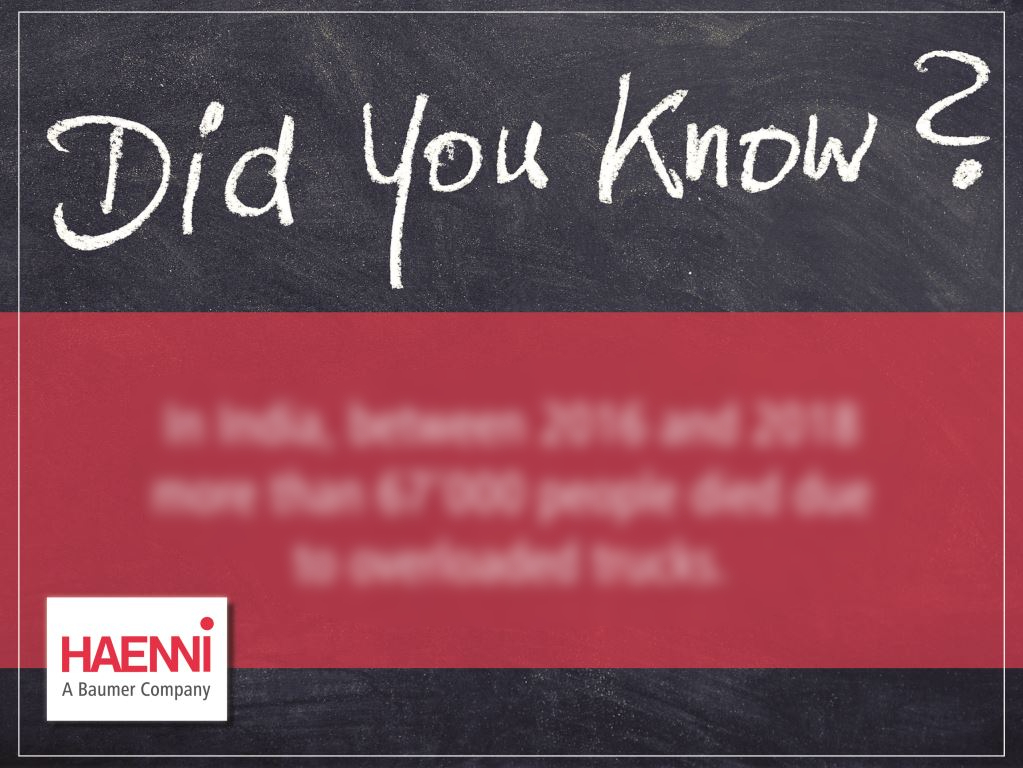 "It's better prevent than cure", says our member HAENNI.
14 February 2023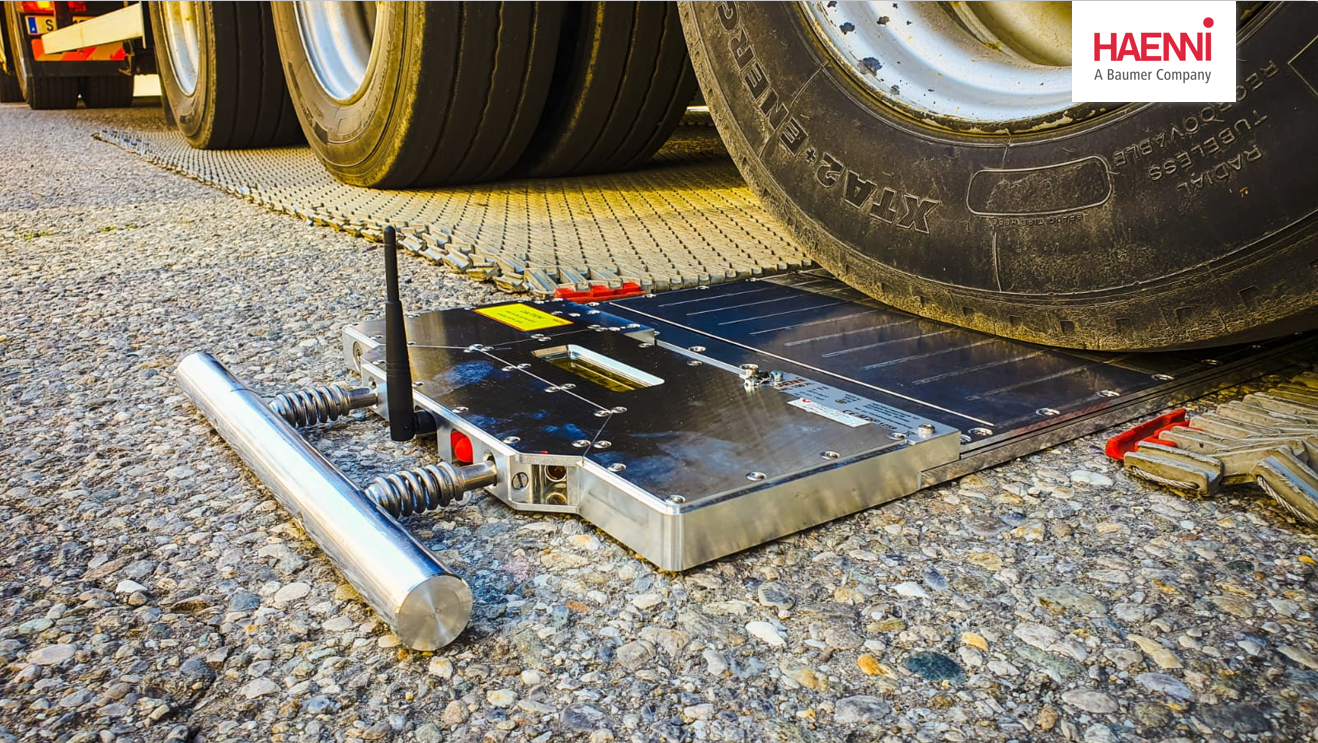 Presenting the Gold Sponsor of the 7th International Eumos Conference: Haenni
14 March 2023
Safe Load Testing Technologies is an international provider of transport simulation testing equipment for packaging optimization and validation.
They specialize in the design, manufacture, and supply of testing equipment to evaluate the performance of packaging during transportation, including horizontal stability testers, vibration testing systems, drop testers, compression testers and Tilt testers, among others.
Safe Load Testing Technologies' equipment can help companies optimize their packaging and transportation processes, by improving supply chain efficiency, reducing costs and ensuring product safety during transportation.
Many companies in various industries have relied Safe Load's solutions to install and operate testing laboratories in their plants around the world to test packaging and loads, including:
› Consumer goods companies (e.g. food, beverages, household products)
› Pharmaceutical companies
› Automotive manufacturers and suppliers
› Electronics companies
› Aerospace and defense companies
› Freight and logistics companies.
Transport simulation equipment is crucial for these companies to ensure that their products arrive at their destination intact and undamaged.
By using Safe Load transport simulation technologies, companies can monitor risks during handling and transportation and reproduce them in the laboratory. This enables them to identify the weak points of their packaging and make improvements to better protect their products during transportation.
As a result, companies can save costs, improve customer satisfaction, and reduce environmental impact by minimizing product waste and CO2 emissions.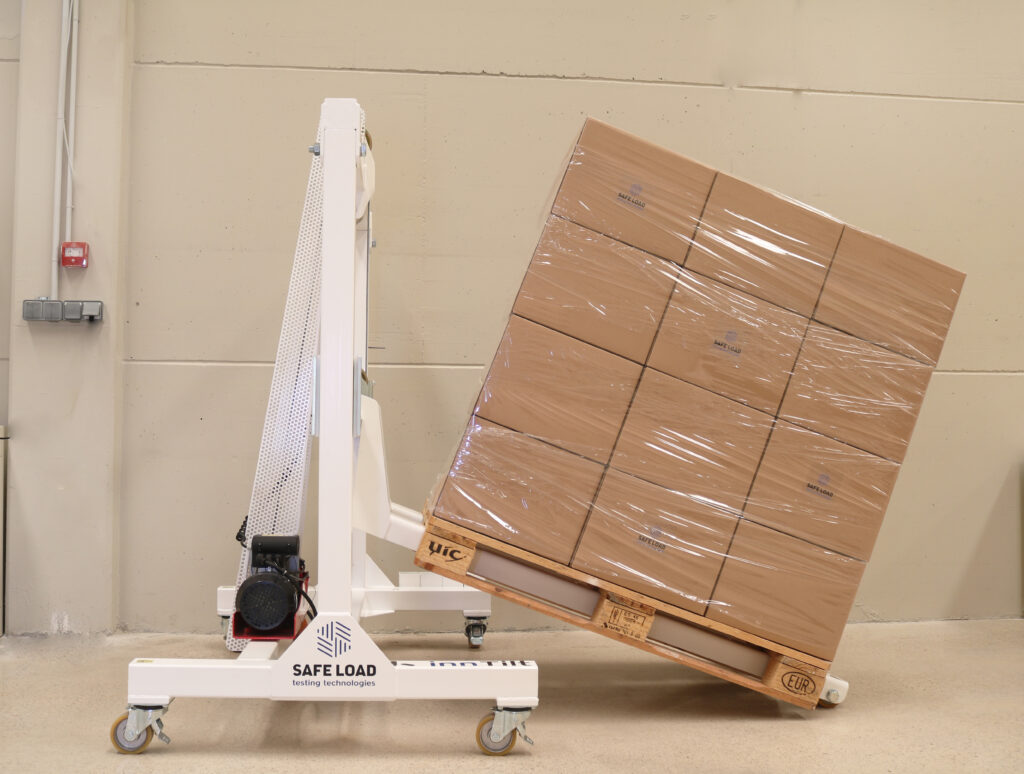 Safe Load Testing Technologies equipment
Safe Load Testing Technologies solutions are defined by their cutting-edge technology, user-friendly interfaces, and innovative designs to ensure maximum reliability and precision in each test by accurately simulating real-world scenarios.
They are designed to meet the safety standards required for CE marking, as well as compliance with transport simulation test regulations including ISTA, ASTM, ISO, EN, and EUMOS.
These machines can be used individually or in combination, depending on the specific needs of the packaging being tested. They are commonly used to test the strength, stability, and resistance of packaging and units loads, to ensure that the packaging can withstand the conditions of transportation without causing damage to the product inside or the parties involved in the distribution channel.
The vast experience and expertise of Safe Load Testing Technologies team allow them to create innovative and customized equipment to meet the needs of companies' projects.
Load Stability Experts
Load stability testing is crucial to ensure safe transportation of goods. Any instability or damage can lead to economic losses, damage to reputation, and even pose a risk to human life.
Safe Load Testing Technologies is a world leading company in the development of solutions to assess load stability. Their experience and knowledge have allowed them to research and develop new methods and state-of-the-art equipment to optimize distribution packaging.
This has allowed them to develop several patents, including the test method created to assess load stability in line with the EUMOS 40509 standard.
Safe Load Testing Technologies load stability testing equipment, including Horizontal Stability Testers and tilt testing tools, can accurately simulate the challenges of transportation, identify potential issues, and help companies optimize their packaging solutions.
With this equipment, companies are able to identify suitable packaging solutions to address stability issues and ensure the safety of their products during shipping and handling. Furthermore, Safe Load´s customers have achieved an average reduction of 25-30% in the use of stretch film as tertiary packaging, which has resulted in an average reduction of 15-20% of CO2 emissions.
Moreover, the company has designed a new affordable device, the Tilt Testing Tool, to allow any company to validate and optimize the load in a simple and safe way. The tool is designed with the end user in mind, which is why it is characterized by being very intuitive, guaranteeing easy, safe and fast use.
In order to perform a tilting test, the load is tilted in a controlled manner up to a predetermined inclination or until failure. It is therefore a suitable method to quickly compare different samples, such as during the design process, and to measure the stability at the end of the production line without adding more elements to it.
Furthermore, this method is highly recommended for quality control systems. It could also be useful for very rigid products that are transported in a compact manner (as seen in the furniture industry), provided that the packaging has limited slack.
The incorporation of this validation tool will allow participants in the transport chain to achieve safe loading conditions, meet legal obligations and comply with the new European standard EN 12195-1:2010.
In case the Tilt Testing Tool is used, repeatability is guaranteed, meaning that it is a very useful tool to study package optimization and achieve load stability.
With Safe Load Testing Technologies equipment and expertise, companies can achieve load stability, reduce costs associated with damaged goods, and enhance customer satisfaction.
Safe Load Testing Technologies Services
Besides, Safe Load Testing Technologies offers a variety of services related to the testing and optimization of packaging and transportation processes. Some of its main services include:
› Development and manufacturing of transport simulation testing equipment and software.
› Assisting companies in developing customized testing equipment and protocols to meet their project needs.
› Consulting services to help companies optimize their packaging and transportation processes.
› Training and education services for companies and individuals to develop skills and knowledge related to packaging, transportation testing and main international regulations and standards.
› Research and development services to create new and innovative testing solutions for new industry challenges.
International presence
Safe Load Testing Technologies is present worldwide through Mondragon's production plants and a wide chain of distributors, located in USA, Canada, Australia, Turkey, Russia, China and Japan. In addition, the company has an important presence in Europe through its main offices and distributors in Spain, France, Hungary and Poland.
Its mission is to offer a local, closer, and more personalized service and support to its customers and potential customers at every step of the process.