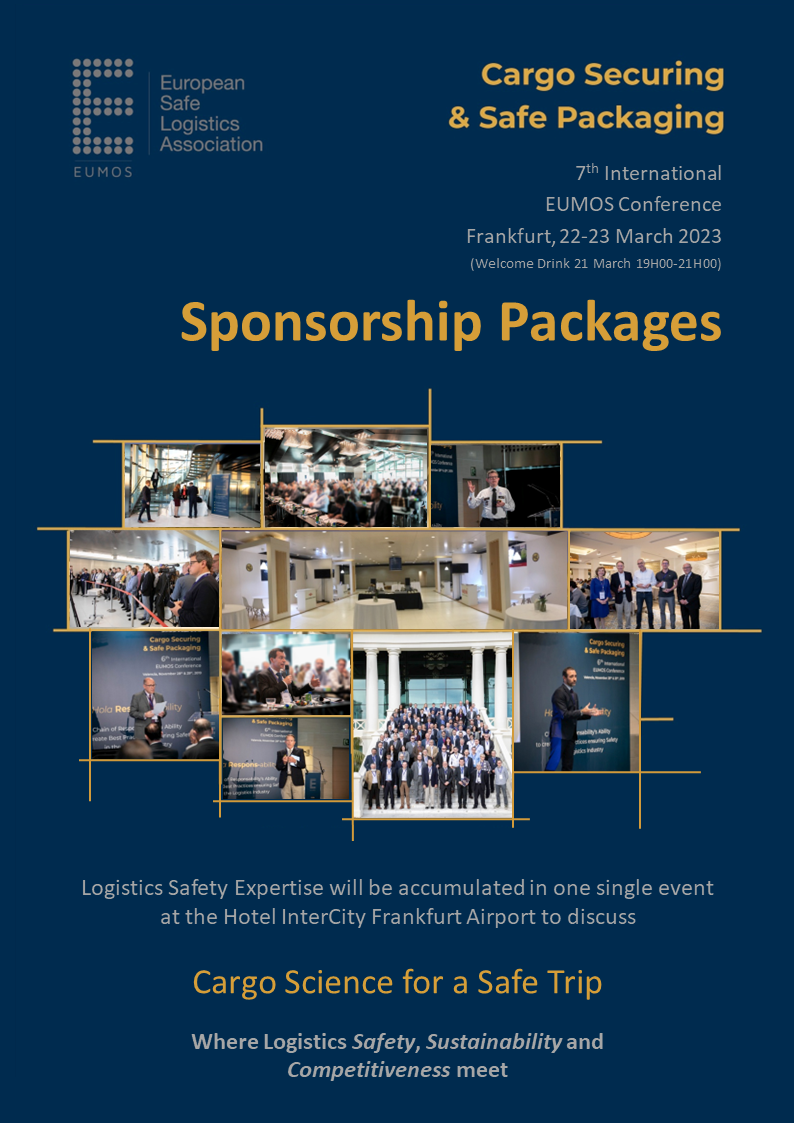 Sponsorship Packages – 7th International Eumos Conference: 22-23 March 2023
6 February 2023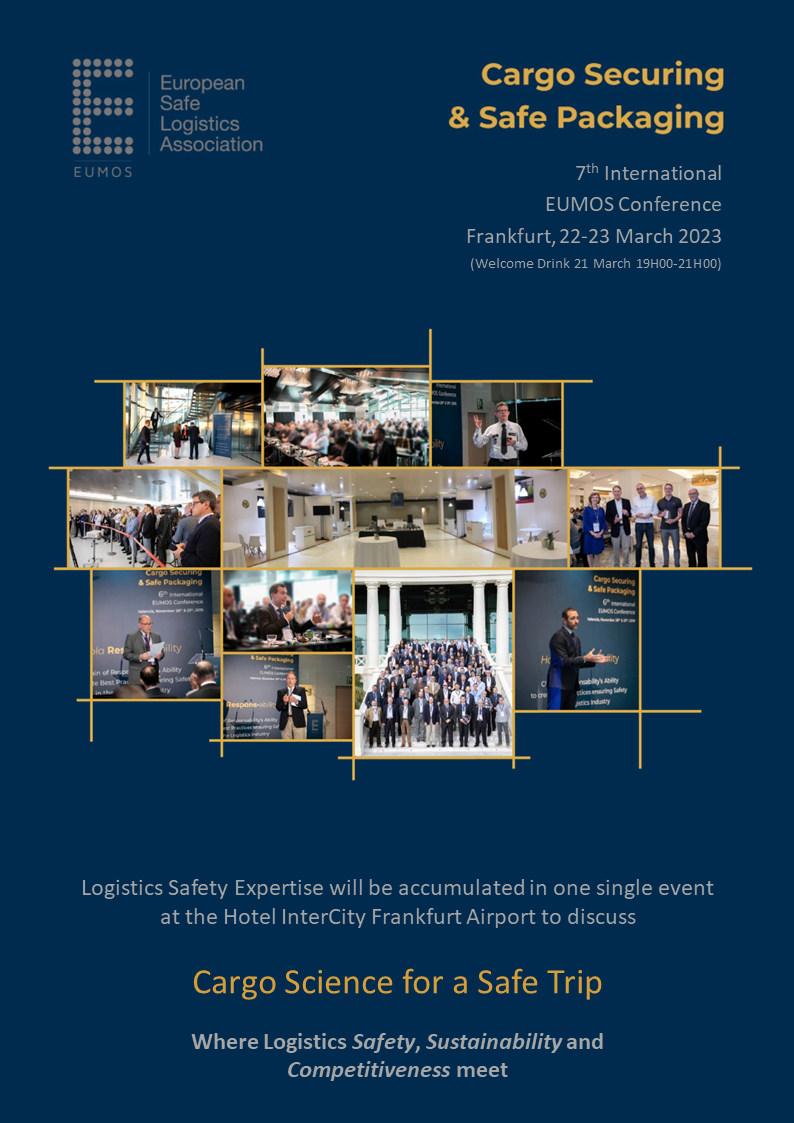 7th International Eumos Conference: 22-23 March 2023 Programme
6 February 2023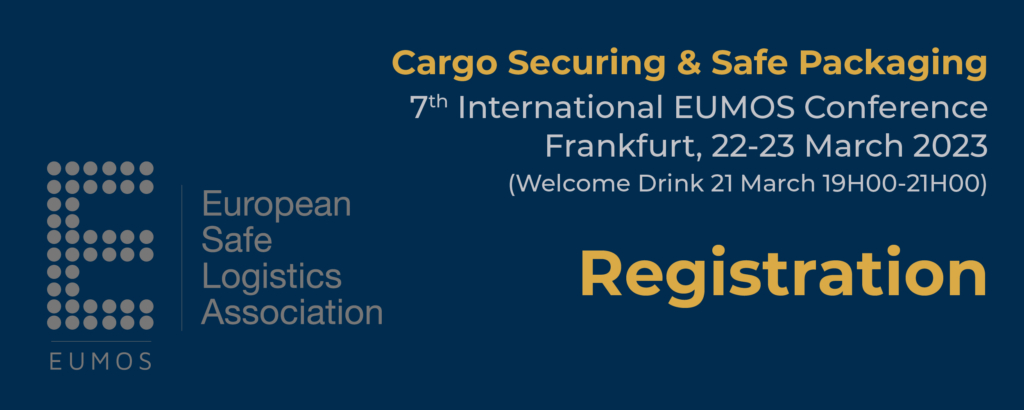 The 7th International EUMOS Conference brings together the most reputed experts in Cargo Securing and Load Stability to present and debate about the following 8 ultimate topics:
Cargo Securing on the legislative Agenda –What is the Framework?
Compliance and Responsibility – Who is in charge?
Industry is delivering in Logistics Safety – Are the Roads now safe?
Load Stability, Packaging & Sustainability – What are the innovative Breakthroughs?
Accidents can be insured, Negligence not – A Warning for Carriers!
Validation & Certification – How can we trust Safety of Logistics?
Knowledge & Cargo Safety Cards – The Path to 0 Accidents!
Safety is not negotiable – Can Science ensure Sustainability?
Secure your seat for the 7th International Eumos Conference set to take place in Frankfurt on 22 March at 10.00h until 23 March 2023 at 13.00h followed by a short Cocktail Lunch. There will be a Welcome Reception on 21 March at 19.00h. Shortly, you will receive the first draft programme which gives you 10 days to step down from the registration without any cost. After that period, your registration will be fixed and the fees cannot be reimbursed at cancellation.